I like theater, watching and playing. In 2013 I participated in a university theater course and had performed in December, my role was "the big bad wolf" and I really liked. Unfortunately there are no recordings of it.
Since my time in Regensburg, I am interested in photography. Most of the photos on this website were taken with my Nikon D200. My favorites are clearly my fixed focal length lenses (50mm 1:1.4 D and 35 mm 1:1.8 G) next to it, I still have a 18-200mm zoom lens, which I use occasionally. I do not edit my photos.
I like dancing a lot. I've completed my second salsa course and enjoy dancing Rueda de Casino.

Ich mag Theater, schauen als auch spielen. 2013 habe ich in einem Uni-Theaterkurs mitgemacht und hatte im Dezember Aufführung, meine Rolle war "der böse Wolf" und hat mir sehr gefallen. Leider gibt es  keine Aufnahmen davon.
Seit meiner Zeit in Regensburg interessiere ich mich für Fotografie. Die Fotos auf dieser Webseite habe ich alle mit meiner Nikon D200 gemacht. Meine Lieblingsobjektive sind klar meine Festbrennweiten (50mm 1:1.4D und 35 mm 1:1.8G), daneben habe ich noch ein 18-200mm Zoomobjektiv, was ich gelegentlich benutze. Ich bearbeite meine Fotos nicht.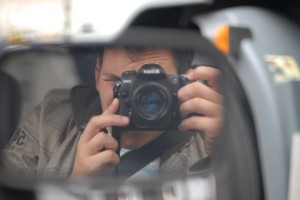 Mir macht Tanzen viel Spaß, ich habe vor kurzem meinen zweiten Salsa-Kurs abgeschlossen und tanze sehr gerne Rueda de Casino. Die Musik gefällt mir auch, wie zum Beispiel in dem Youtube Video weiter oben.